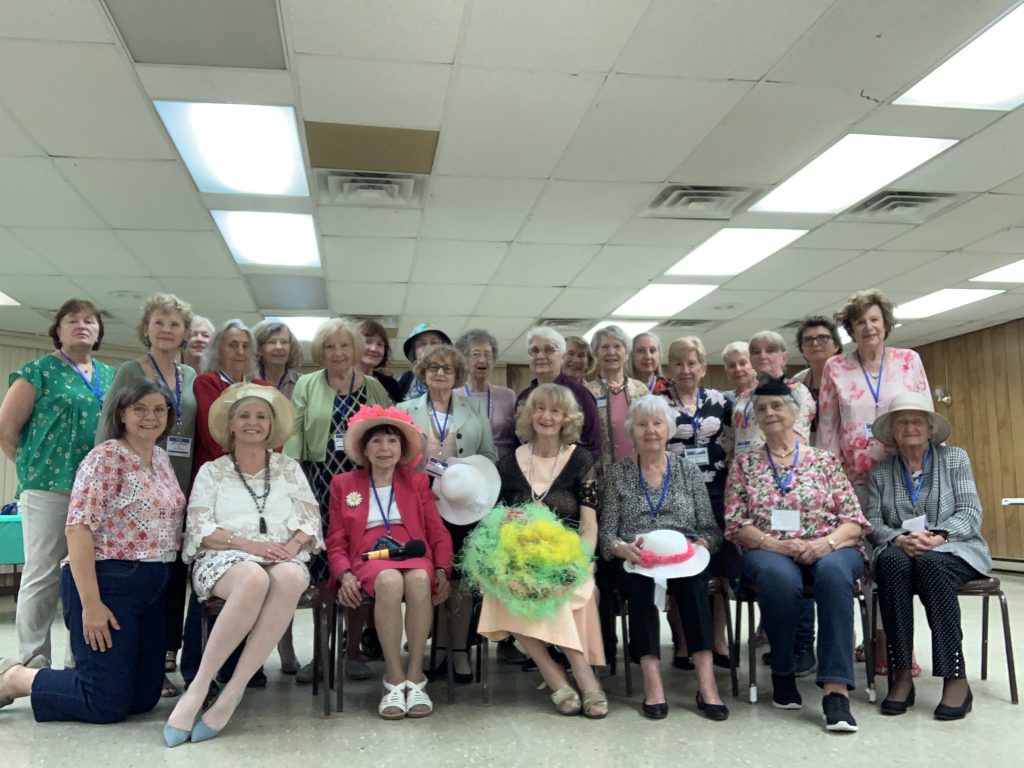 Since its founding in March 1968, the German Speaking Damenklub has offered a popular forum for the members to cultivate the German language, to practice "Old World" customs and traditions, and to establish new friendships.
On May 31, 2008, many members were present at the dedication of the historic marker "First Germans at Jamestown".
Attendance has changed over the years, presently we have 42 members.
Are you interested in perfecting your German language skills or just speak German? Then the German Speaking Damenklub of the Tri-Cities Area is for you.
We get together once a month to converse in our German language. We prepare German food for our meetings, celebrate Birthdays, Oktoberfest, Advent, Christmas, Fasching (Mardi Gras), etc., and present programs for our meetings.
Everyone who speaks German, and would like to experience German Gemütlichkeit, is invited.
We meet every first Tuesday of the month from 2 p.m to 4 p.m. at the Optimist Club, 916 Meridian
For more information, please contact Astrid Hicks (President) at (804) 526 0471 (astridhicks@comcast.net) or Elfi Correll-Snead (Secretary) at (804) 276-7011 (elfi0613@verizon.net).
We would love to hear from you!
German Speaking Damenklub
Contact Us
Are you interested in joining us? Please contact
Astrid Hicks, President
4416 Greenbriar Drive
Chester, VA 23831
astridhicks@comcast.net
(804) 526-0471
Or
Sieglinde Holtz, Vice-President
(804) 732-0286
Or
Elfi Correll-Sneed, Secretary
elfi0613@verizon.net
(804) 276-7011
Where We Meet
Special thanks to DSC for hosting this page.